This subject covers aspects of Amateur (Ham) Radio an Short Wave Listening (SWL) these devices can cost from a few dollars to hundreds depending on functionality. I would like to remind people that there is a no cost option in this category, know as a "Web-SDR" available anywhere, anytime you merely need internet access and a browser capable device, Computer, phone, tablet, smart TV, simply search "websdr" you will be surprised at all the offerings worldwide free for the listening.
Software Defined Radio (sdr-radio.com)
If you would like to do some local listening and test the waters of what is available near your QTH (Home) lets explore your options realizing you will need a receiver, Feedline and antenna.
The Ham Radio Receiver Of Tomorrow Is Here (hamradiosecrets.com)
You will need software to support these SDR Receivers:
SDR# (Windows) (Free)
HDSDR (Windows) (Free)
SDR-RADIO.COM V2/V3 (Windows) (Free)
SDR++ (Windows, Linux, OSX, BSD) (Free)
Linrad (Windows/Linux/OSX) (Free)
CubicSDR (Linux/Windows/OSX) (Free)
Studio1 (Windows) (Paid)
SDRUno (Windows) (Free)
These are all from a longer list: The BIG List of RTL-SDR Supported Software
Receiver (Radio) options: in "Software Defined Radios" (SDR) we begin from least expensive "Dongle" type, the RTL-SDR
Buy RTL-SDR Dongles (RTL2832U)
The BIG List of RTL-SDR Supported Software
WOW! that is a lot of information for such a small device! Can it get more complicated? confusing? Interesting? Yep!
Nooelec, has a wide offering of Software Defined Radios, from simple USB Dongles to more sophisticated transceivers, I'll supply some links and you can follow their website to wherever it might take you?
Nooelec – Nooelec NESDR SMArt XTR Bundle
Nooelec – HF-Capable SDR Bundles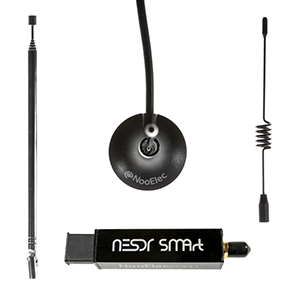 Confused yet? well I am! lets see if we can simplify things?:
The new Malahit-DSP: A portable all-in-one wideband SDR receiver | The SWLing Post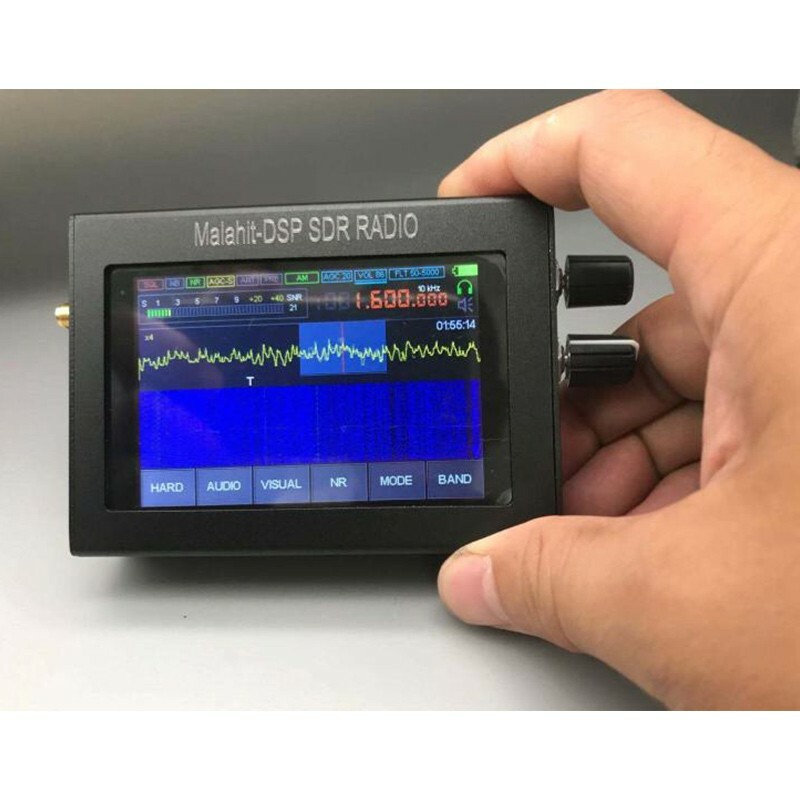 That is not getting any Simpler.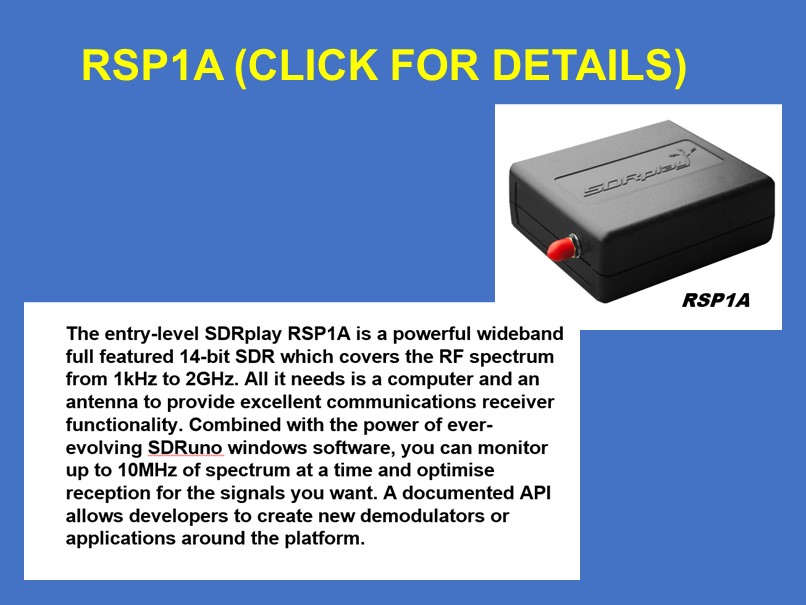 At these prices? I would rather buy a General coverage Receiver or an Amateur Radio Transceiver! (SDR of course)
Now that you've figured out which radio (SDR) you like lets look at antenna options:
MFJenterprises (search: Receive Antenna) has a wide selection of receiving antennas and you can easily spend more money on the antenna than you have invested in your SDR radio (as with most Amateur radio installations)
Another viable option is using your already deployed Ham Radio antenna. You will need to disconnect your Transceiver or use a device that can disconnect or switch it, an antenna switch would work but if you would like to use your SDR as a receiver and your transceiver to transmit there is a option for that also: MFJ-1708B-SDR, SDR RF SENSING T/R SWITCH WITH SO-239
I am using a "Discone" type antenna for my SDRplay and it does work, how well you ask? OK, it is tuned for specific frequencies mostly VHF/UHF so its performance is limited on HF bands. A long-wire antenna would likely be a better choice and on receive we do not concern ourselves with antenna tuning and Standing Wave Ratios (SWR), we should be most concerned with feedline losses.
I personally use RG6 Coax typically used for Cable television feedline, it has exceptionally low loss and is relatively inexpensive and easy to work with using the right tools and adapters.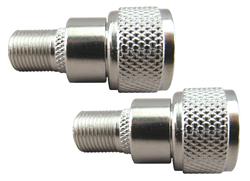 Now, a major improvement would be a receive preamp that can be powered by a bias tee or the SDRplay RSPdx or RSPduo. Unfortunately these are typically band specific so if you are interested in satellite operation they could be very useful.
RF Preamp – SDRplay Community Forum,
LNA4ALL SDR Preamp LNA BIAS-T for HackRF & AirSpy (passion-radio.com)
This list and links merely scratch the surface of an extensive subject, I would like to continue the list and with your help we can add to this page. Please send any input to kc6wok@gmail.com